Madrid: one city, a thousand ways to live.
Where do your dreams go at the end of the day? Join us for a tour of Madrid's most extraordinary neighbourhoods, and find your new dream home in the capital.
To live in this unique city of dazzling contrasts is to hold the world in the palm of your hand, all the better to see your place in it. No matter who you are or what you love, there's a corner of Madrid where you'll feel right at home.
House hunting in Madrid opens up as many paths as lives we can imagine living.
One of Europe's largest cities, it's a place where history and culture converge with a modern, cosmopolitan lifestyle, making it one of the most sought-after cities for clients from all over the world, whatever their nationality, language or culture. Whether you crave the buzz of the city centre or the quiet ease of the suburbs, somewhere in Madrid is your perfect match.
As we wander its streets with only our instincts to guide us, we constantly encounter new rhythms, colours and communities. Where do we even start looking for the place where our dreams await?
At The Singular Space, we want to help you find the one. We'll lead you straight to the capital's most extraordinary neighbourhoods – and an extraordinary new life.
Traditional, bohemian, cosmopolitan...
Malasaña, Chueca and La Latina are three quintessential city centre neighbourhoods where we find a seemingly endless array of options for fine dining, culture and leisure at any time of year. Living here is a multicultural adventure, a journey into bohemia and a dialogue with the vibrant spirit of Madrid.
Las Letras is the heart of literary Madrid, home to writers and artists from the golden age of Spanish literature. Watching the world go by on the same streets that inspired Cervantes, Lope de Vega, Quevedo, Tirso de Molina and Góngora is a privilege granted to those who make their homes in this most cultivated of settings.
Salamanca: ambassador of Madrid
Every neighbourhood is a world unto itself, and the moment we set foot in Salamanca we can sense its proud refinement and emblematic charge. Extraordinary streets, like Calle Serrano – regarded as Spain's most expensive thoroughfare, beloved of fashionistas with a taste for couture – gracefully make way for restaurants offering innovative cuisine and wide avenues lined with the aristocratic façades of unique apartment buildings and palatial townhouses.
Without leaving the neighbourhood, we can soak up a very different ambiance in the vicinity of the iconic bullring, the Plaza de Toros de las Ventas, and the park dedicated to Eva Perón. As we explore, we may stumble upon Colonia Iturbe, also known as Madrid Moderno, one of Salamanca's most original and charming enclaves. Here, the pace of life may be slower, but tastes are equally refined. For the lucky residents of this delightful colonia, everyday life unfolds on intimate streets flanked by traditional apartment buildings. Hidden among them we can still find the odd genteel, English-style villa with distinctive bay windows, breaking the symmetry of the façade and giving this neighbourhood its very special ambiance.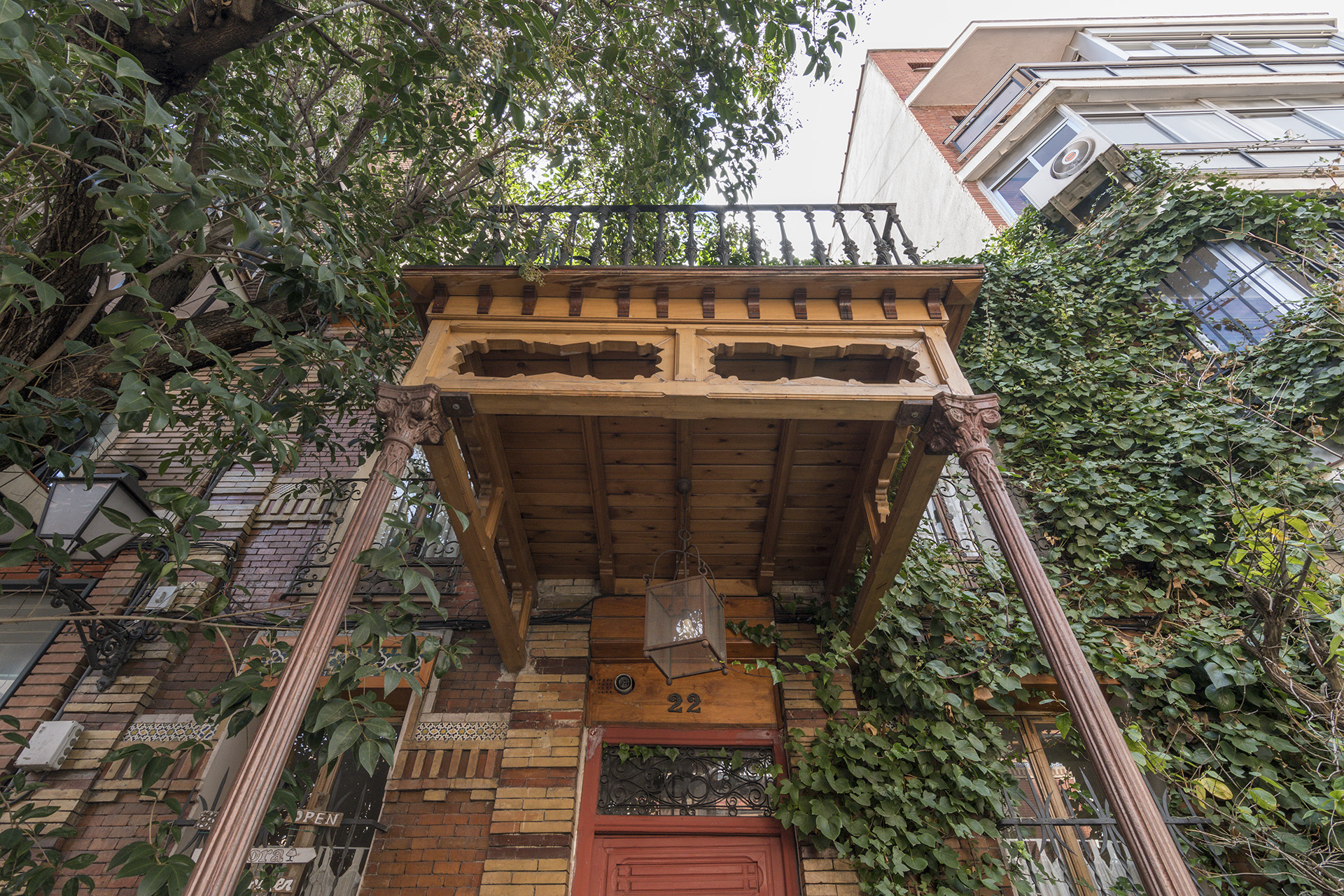 Manzanares and Case de Campo: A true urban oasis
If the home of your dreams has a certain pastoral feel, you're bound to find it in one of Madrid's colonias. These planned neighbourhoods were designed to offer a wholesome way of life in the balm of nature, and are now in great demand among buyers seeking tranquillity, charm and community in a strategic location.
Colonia Manzanares, for example, offers a peaceful residential setting with a village-like feel, nestled between Casa de Campo and the Manzanares river. Acclaimed for its sustainability and biodiversity, it's a quiet neighbourhood of mainly one-way streets and single-family homes.
Learn more about Colonia Manzanares: "Madrid city living, but with a village-like feel."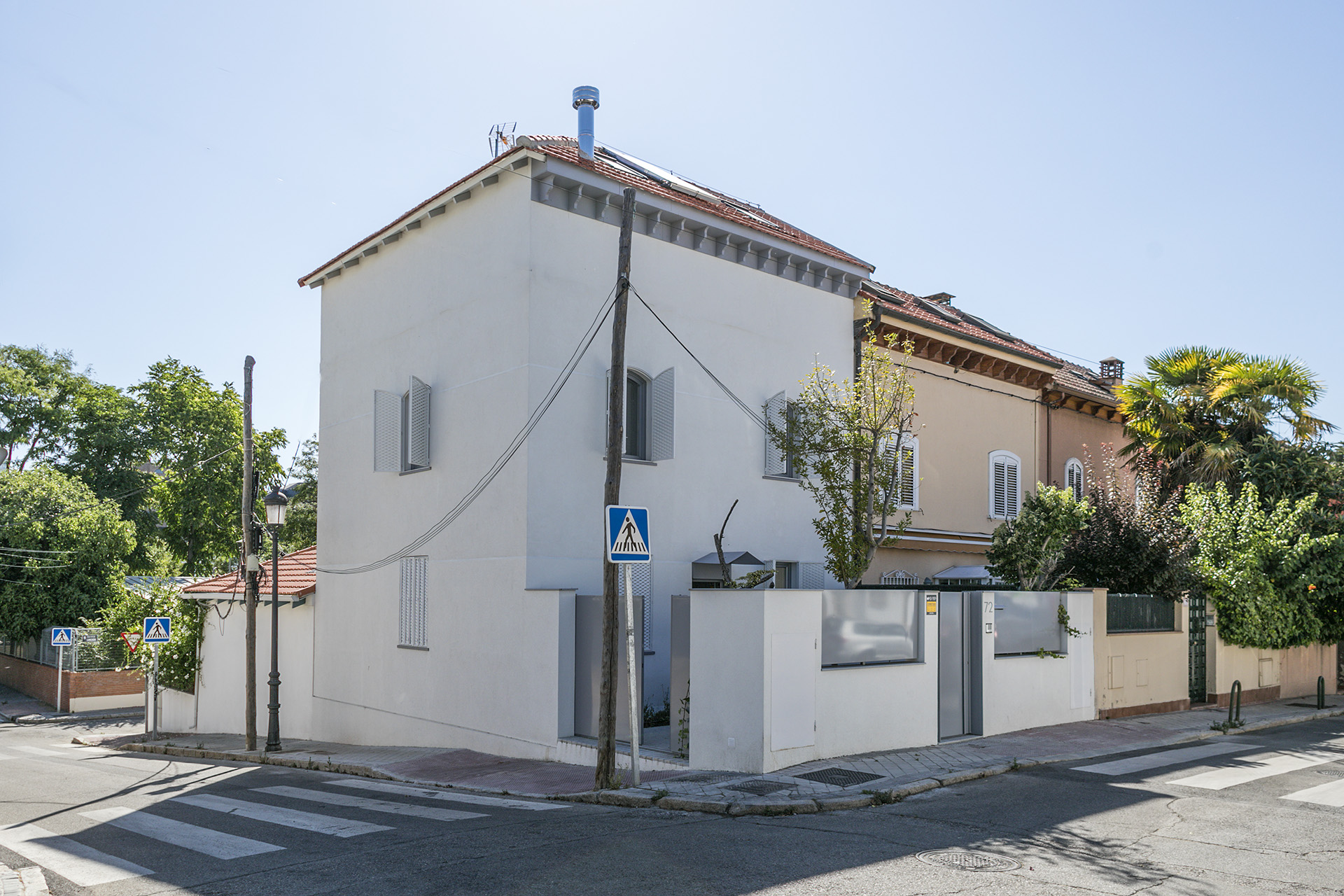 La Piovera: the lap of luxury
Just a few minutes from the city centre lies La Piovera, an exclusive residential area within the Hortaleza district that offers some of the best facilities and infrastructure in Madrid.
La Piovera is highly sought after by buyers who value serenity and exclusivity while continuing to enjoy all the perks of big city living.
Enveloped in green space and sporting facilities, including some of the city's largest parks (e.g., Parque Juan Pablo II and Pinar de Conde Orgaz), it boasts major shopping destinations like El Corte Inglés at El Campo de las Naciones. This is where we find Madrid's most prestigious schools, such as the Lycée Français. Conveniently located for the city's main arteries and Barajas Airport, La Piovera is an island of luxury that will never feel remote.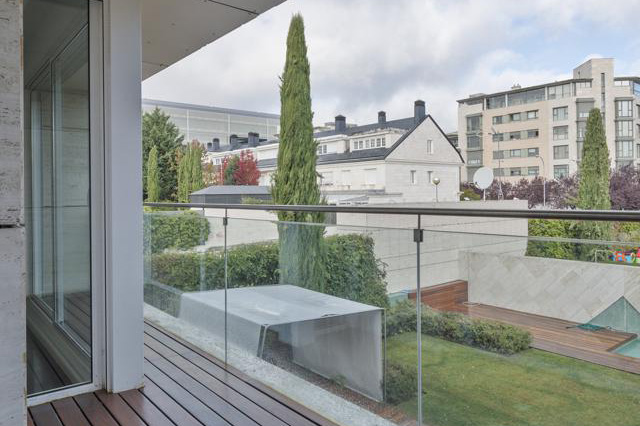 Los Jerónimos: a unique neighbourhood in the heart of the city.
If you're courting exclusivity, Los Jerónimos is another excellent choice. Just a short distance from Parque del Retiro, its edges marked by Calle Alcalá, Avenida Menéndez Pelayo and the Paseos del Prado and Reina Cristina, this neighbourhood of stately townhouses is a favourite with premium buyers and boasts some real architectural jewels.
It also has the irresistible advantage of being moments from Parque del Retiro, the most iconic of all Madrid's green spaces. Los Jerónimos is well known for being the home of such iconic historical monuments as the Puerta de Alcalá, Cibeles Palace and Plaza and the Prado Museum.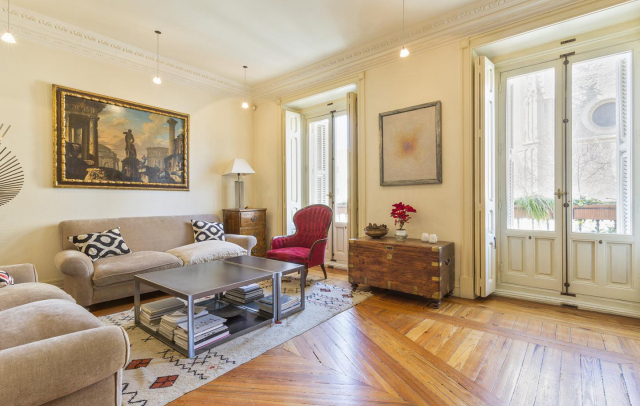 Moncloa-Argüelles: the soul of Madrid
Rediscovering Madrid allows us to choose our own vantage point for looking out over the city. In Moncloa-Argüelles, that view takes in swathes of green space where we might get some exercise, take a walk or simply breathe in the pure, clean air. This unfailingly charming district is surrounded by parkland, thanks to its contiguity with the Rosaleda gardens, Templo de Debod and Parque del Oeste.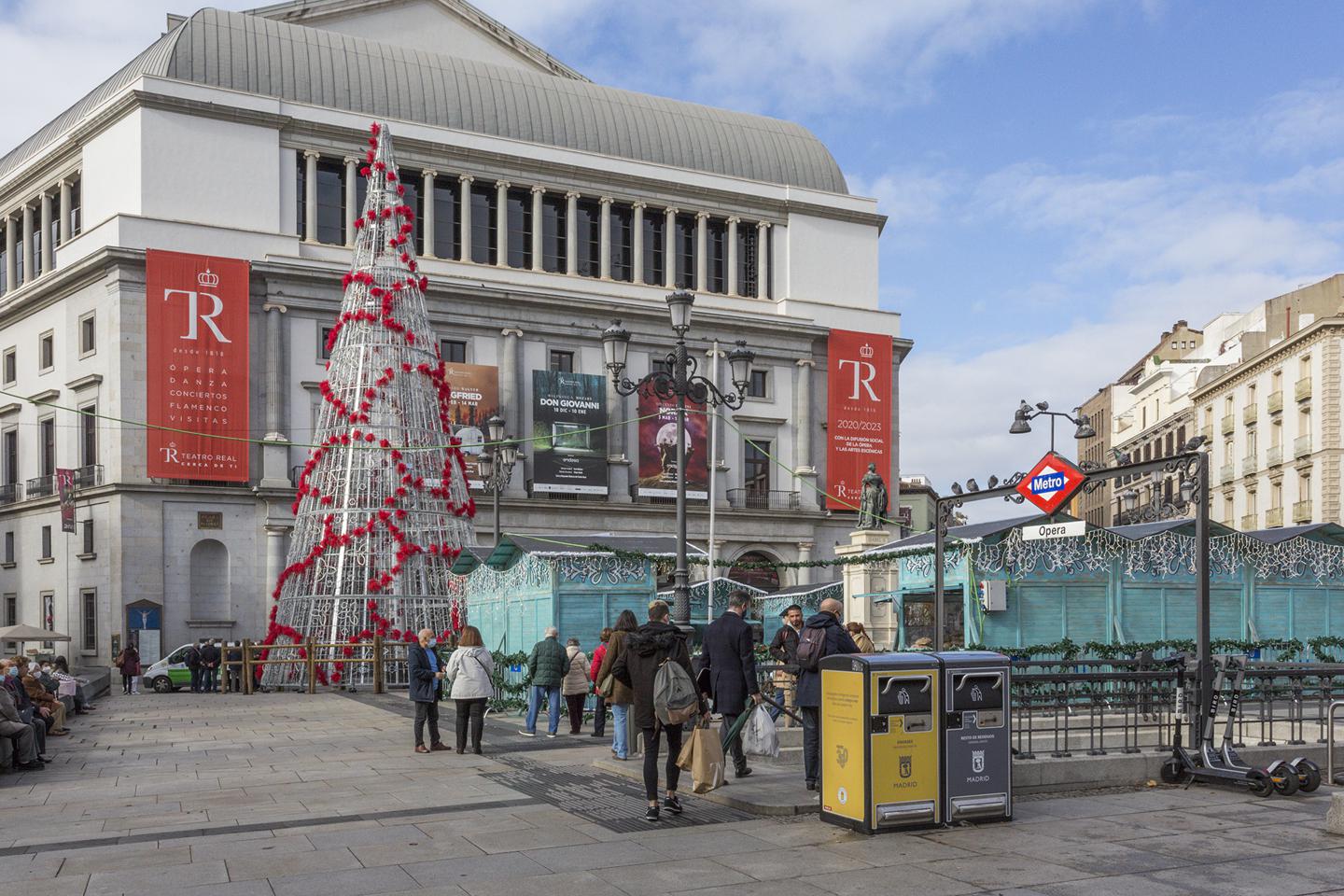 Find your path to the extraordinary
Searching for a new home in a city like Madrid is always a challenge. How to choose between refinement, elegance, bohemian heritage and urban villages with a cosmopolitan flair? So many iconic Madrid neighbourhoods, recognised the world over.
From the universal to the particular, and from the particular to the extraordinary, a wonderful journey awaits you as you follow your dreams to your ideal home. To paraphrase the author Sylvia Plath, wherever we look we see Madrid, "but from a different window, and there lies the singular charm of it."