Heraldic histories
For hundreds of years, coats of arms and family crests have adorned homes the length and breadth of Spain. Documents carved in stone, they speak of noble lineages and valiant feats, but they can also tell us a lot about local history. At the Singular Space, it is our absolute pleasure to introduce you to a select few of these extraordinary properties, part of the rich history of Spain's towns and cities.
Heraldry played a fundamental role in centuries gone by. In the Middle Ages and into the Modern period, the façades of many stately homes and mansions were emblazoned with crests – a mark of distinction and a reminder of the owner's family lineage. In the absence of written records, this was how noble families of the time memorialised their history and hallmarks.
These stone-carved reliefs served as a visual memento, not only of the owners, but of their pedigree and place of origin. Centuries later, they are still here, keeping their heritage and heraldry alive.
Often, the homes of noble families and important public figures would be decorated with symbols particular to their occupants (helmets, weapons, animals, crosses, fleurs-de-lis, etc.) that had graced the shields their ancestors carried into battle or to an audience with the king. These coats of arms were handed down through the generations and can now be found carved into the façade of many a historic home.
Homes with soul
Spain has preserved a great many examples of houses bearing crests and insignia. These very special properties, steeped in soul and history, are scattered all over the country. Naturally, here at The Singular Space, we couldn't resist adding a few to our collection:
In Cantabria, we find this stately eighteenth-century country house, its grand entrance adorned with Corinthian columns, enveloped in charming gardens. It's an exquisite example of the local upper-class architecture, flaunting an impressive stone-carved crest on its main façade. The design features an ornate helmet just above the escutcheon, which is flanked by the figures of two lions.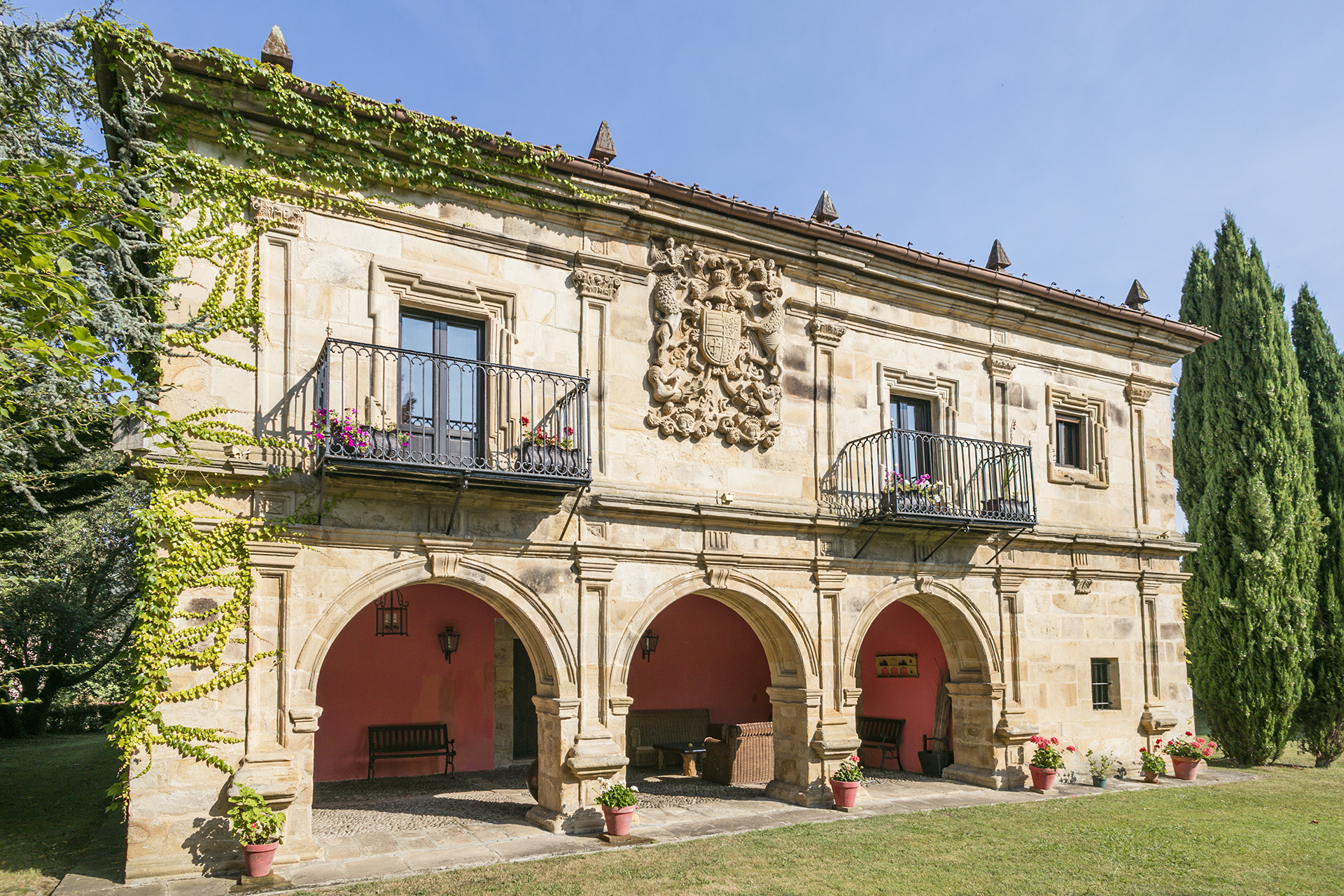 This was once the home of Don Diego de Ceballos y Villegas, whose surnames are represented in the coat of arms by a series of horizontal stripes and the symbol of a cross. The house was built by master mason Manuel Gutiérrez Cavada in 1717–18 and was commissioned by Catalina de Bustamante Villegas. Her first surname also gets a nod, symbolised by the lines of circles on the shield.
Also from the eighteenth-century is this extraordinary period mansion in La Rioja. The property occupies a commanding plot covering a full block in a peaceful village and projects a splendid image with its solid masonry façades, decorative wrought-iron balcony and double coat of arms, reminding us of its noble history.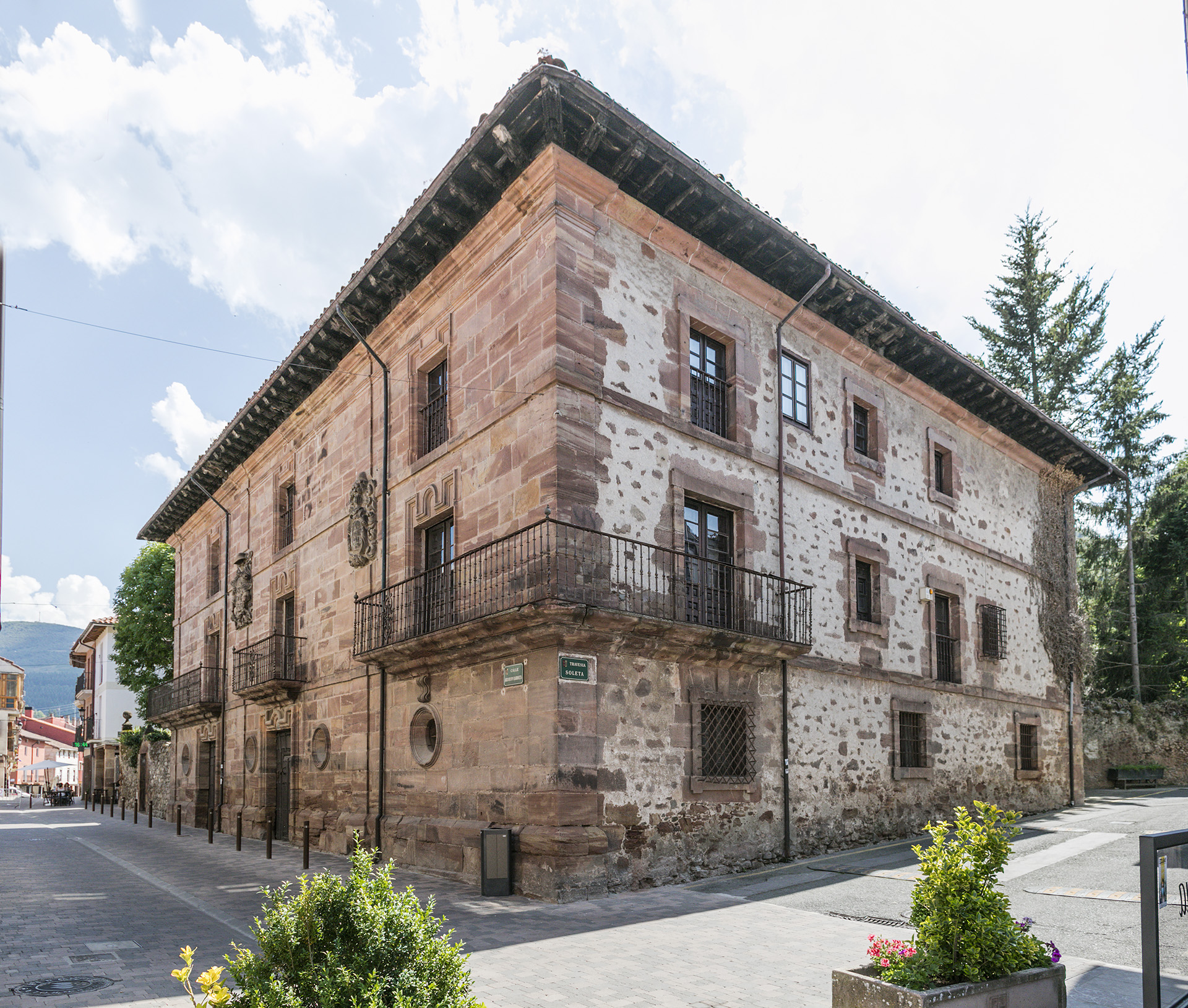 Here we find heraldic crests belonging to the Fernández de Tejada family, descendants of Sancho Fernández de Tejada – a legendary hero of the Reconquista (La Rioja, ninth century), who triumphed at the Battle of Clavijo.
The lion: symbol of nobility
In Cáceres we find another of our heraldic properties. An aristocratic townhouse with an outstanding decorative façade, it features several glass-fronted balconies and a coat of arms crowned with the head of a lion and depicting a man leading an animal by a leash. It's an exceptional example of traditional craftmanship, where stone, tile and wrought iron combine to stately effect.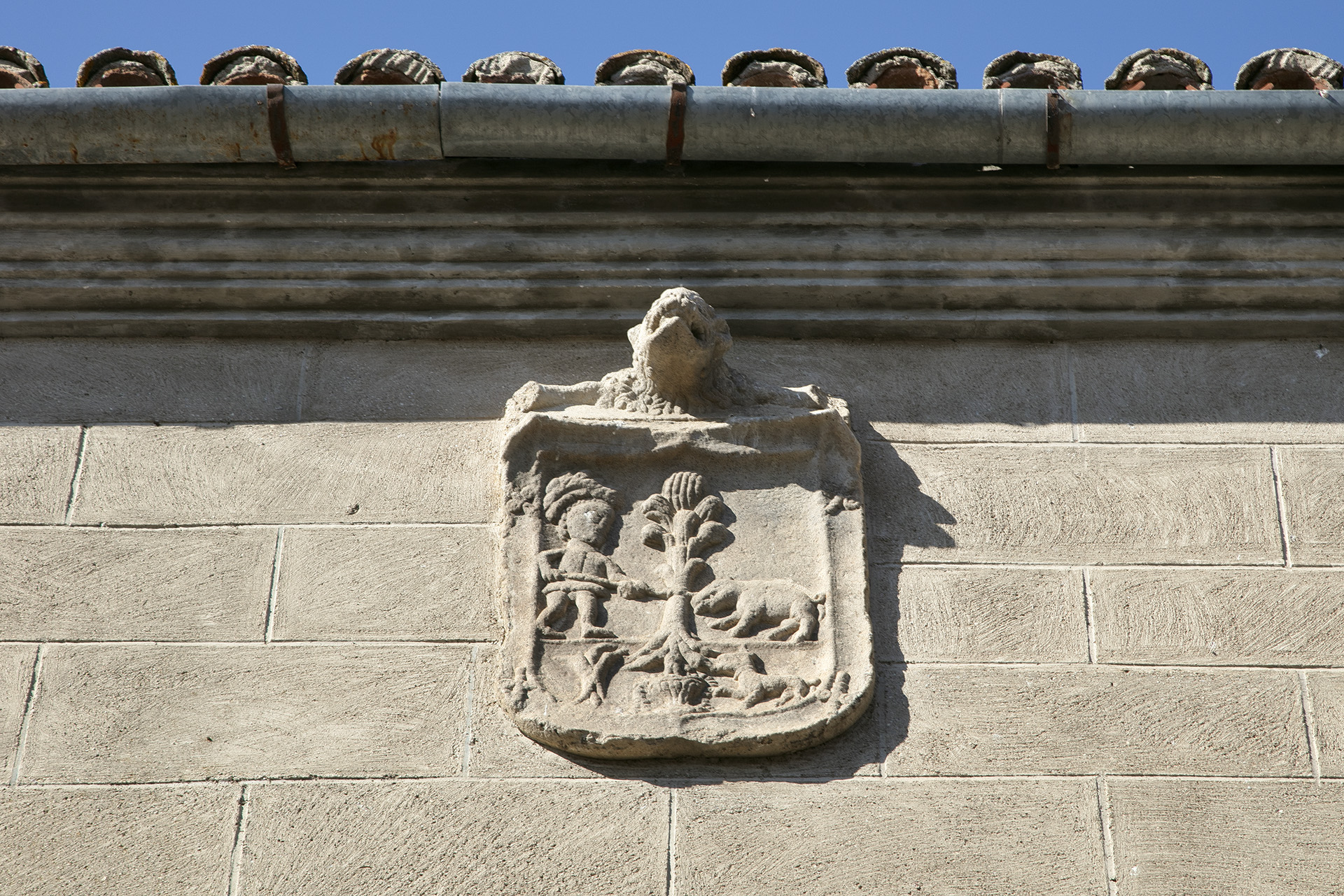 This period townhouse is located in a town packed with architectural treasures, some dating back to medieval times, and makes a wonderful base for exploring the surrounding countryside.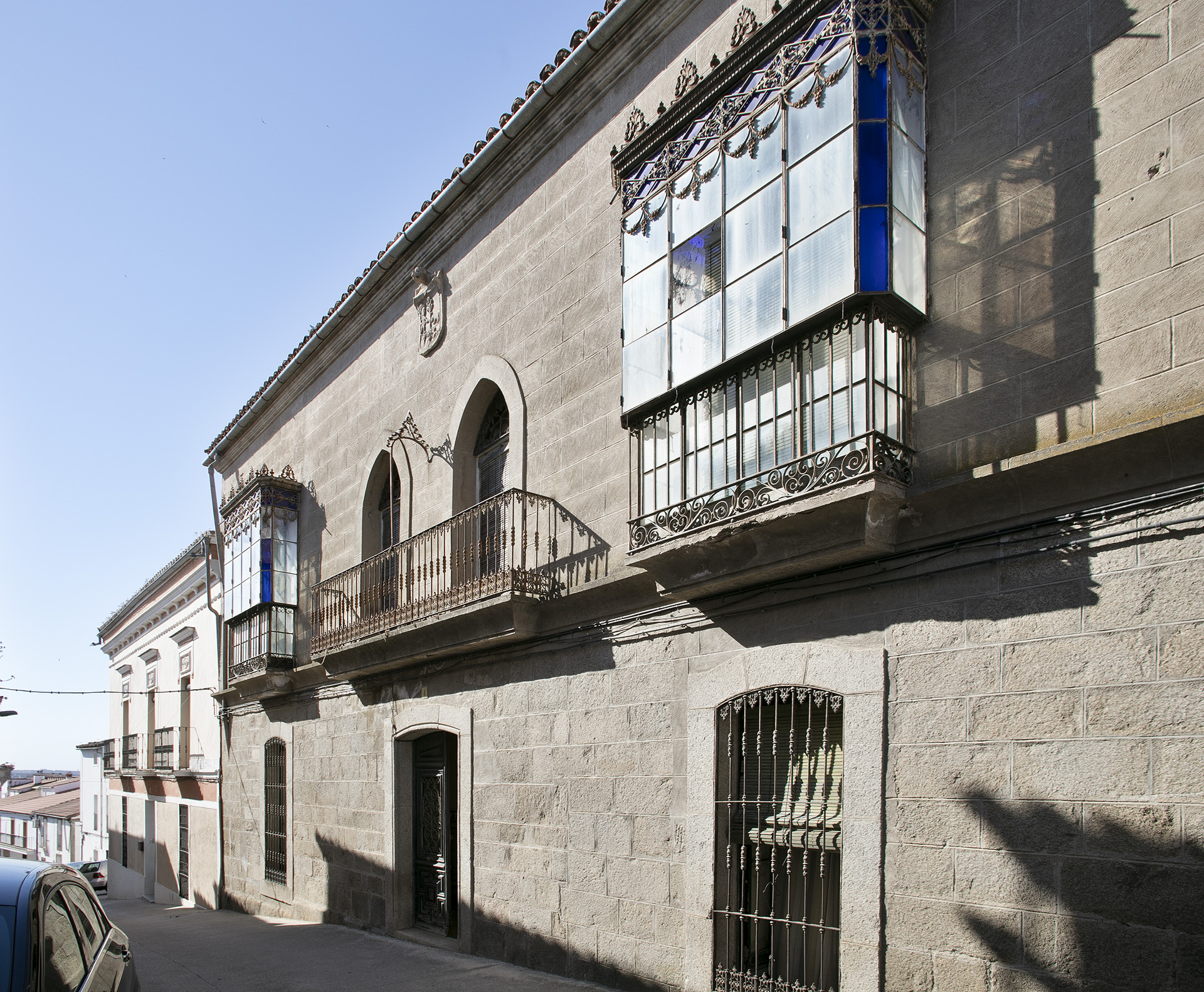 One glance at these atmospheric properties can spirit us to another age. Every corner whispers legends of families, cities or individuals, whose crests and emblems tell us that history was made right here on this spot.